Personal coaching 
Life isn't always plain sailing. Problems sometimes pop up and you need a bit of extra help – and that's okay! You might be finding it hard to manage your money, especially with the cost of living crisis that's hitting hard at the moment.  Or you might be struggling to find work or get the training you need. Is there a problem with your health that you'd like to speak to someone about? Or do you need advice on looking after your home? 
If you're a Yorkshire Housing customer, we can help! Don't be afraid to get in touch with us – that's what our team of friendly coaches are here for!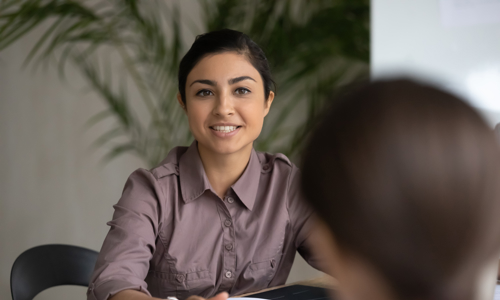 Get help from our coaches
Our coaches are a cracking bunch with loads of experience helping people when times are tough. You might be looking for practical support, or maybe just a friendly, sympathetic ear and someone who can point you in the right direction.  
Coaching is about helping you to help yourself. Our coaches will work with you to give you the skills, confidence and information you need to manage your tenancy independently and be more prepared to tackle life's challenges in the future. 
We're not here to judge – we're here to help. Whatever you need, we'll treat you with the respect you deserve and of course, everything you talk to us about will be confidential.   
Find out more about how we can support you below. 
Apply for help
Our coaching services are available to all Yorkshire Housing customers. So, if you'd like our help, please fill in the form below and one of our team will be in touch for a confidential chat.
Our coaches
You'll be in safe hands with our team of amazing coaches.  They've not just got things like training, qualifications and certificates - they've got real life, personal experience too! 
You'll get one-to-one support from people who really understand where you're coming from. People who want to help you live a happy and independent life.   
"The best part of my job is knowing that when we've finished working with a customer and we close a case down, I've done everything I can to improve not only their financial situation but in most cases, their mental wellbeing too." 
"The thing that gives me most job satisfaction is being able to connect with our customers and put them at ease. This makes them feel more comfortable and able to discuss extremely personal issues, which gives me a better understanding of their problems and how best I can help them achieve their goals."
"I really enjoy helping customers to solve welfare benefit issues to make sure their income's maximised and they're claiming everything they're entitled to. It gives me a real sense of satisfaction to know I've made a difference to that person's quality of life."
"I love coaching and helping our customers to achieve their goals. Our focus as coaches is all about helping them to maximise their health, wellbeing and enjoyment in their home."
Psst, here's the serious bit. 
Yorkshire Housing has a limited permission Financial Conduct Authority (FCA) licence. This means that our coaching team can give low-level debt guidance and support but not debt advice. For debt advice, we'll always refer you to our trusted debt advice partners.
Looking for something else?
Use our handy links to get the information you need.