Sustainability is high on our agenda. We're focusing on achieving net zero by 2050 across our existing and new build homes.
We've developed a net zero roadmap for our new build homes. This focuses on three main areas: achieving zero gas, enhancing insulation levels and using renewable technology. Our plans mean we'll go beyond the Future Homes Standard, having created our own Yorkshire Housing standard to reduce our reliance on fossil fuels.
And that's just the beginning, find out more below about what we're doing in terms of sustainability at Yorkshire Housing, our strategy and how we're working towards net zero or read our sustainability reporting standard report below.
What are we doing?
We own and manage almost 20,000 homes and we've got plans to build 8,000 more over the next few years. We've already built over 2,100 of them and have another 2,000 in the pipeline. So, it's our responsibility to make sure we've got the right measures in place to tackle climate change and to help our customers live more sustainably. Check out what we're doing for our new and existing homes.
Are you a customer?
Head this way for user guides and manuals for energy efficiency equipment like air source heat pumps and solar panels.
User guides and manuals
Creating homes that are fit for the future
In our Raising the Roof podcast we've had some interesting discussions and debates about how we make sure our homes are fit for the future – whether that's when we're building new homes or upgrading our existing homes.  
In season 1, episode 6, our CEO and host Nick Atkin is joined by Rosie Toogood, CEO at Legal & General (L&G) Modular Homes, and our Executive Director Growth and Assets, Andy Gamble we zoom in on modern methods of construction (MMC) and how they could help solve both the climate and housing crisis. 
In season 2, episode 7, Nick talks to Kate Henderson, Chief Executive of the National Housing Federation and Steve Ellard, our Director of Assets and Sustainability, about our role in tackling the climate crisis and the main challenges when it comes to energy efficiency upgrade projects.  
Want to find out more about sustainability at Yorkshire Housing?
You can also find out more about our plans and everything else we're doing at Yorkshire Housing that's related to our sustainability work over on our news page.
News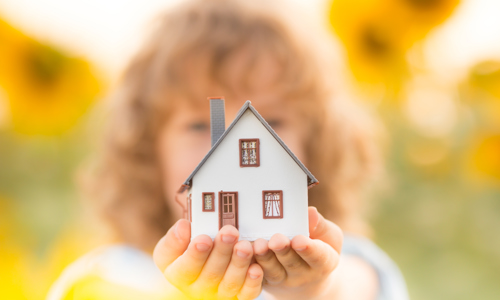 Our customers get involved too!
It's our customers who live in the homes we build and manage so it's important that they're at the forefront of what we do when it comes to sustainability.
Six of our customers took part in the first Social Housing Tenants' Climate Jury, which involved customers from across the North of England. They came together to create a set of recommendations on how we can all work together to tackle climate change. The report has given us some really useful insight into what customers want and how we can make sure we keep working together to get their input into our sustainability plans. One of the actions we've taken away from the jury is to make our own homes and environment group to oversee sustainability at Yorkshire Housing.
We also work with the customers whose homes we're upgrading, making sure we put in technology that they're confident using and that benefits them too.