Is your home overcrowded, or is it too big? Or maybe you'd like a change of scenery? Did you know you can swap homes with another housing association or council tenant?
Housing association and local authority customers can swap homes - this is usually called a mutual exchange. It can be the fastest and easiest way to find the right home for you, especially if you're not a priority on the housing waiting list.
Got a question? We might've answered it on our home swapping FAQs.
Why swap? 
Swapping your home might be a good option for you if you're:
Living in a home that's too big or too small for you
Want to be closer to work, family and other support networks
Looking for a change of scenery or to live in a different location and you wouldn't qualify to be rehoused
Low priority on your local authority housing register.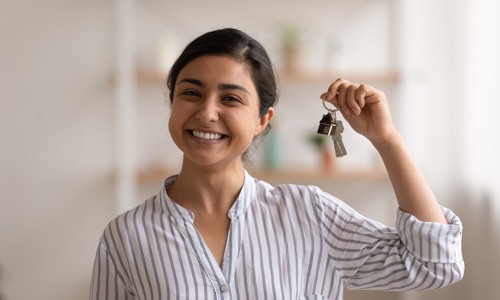 Who can swap?
Housing association customers or council tenants on an assured tenancy can swap homes. But this can only be done with permission from both landlords. Customers on starter tenancies aren't eligible.
If you're not sure what type of tenancy you're on, get in touch with our customer service centre on 0345 3666 4404 and they'll be able to help you.


How do I swap?
We've put together a simple step-by-step process for you below. Follow it to help you find your perfect home!
You can look for a home to swap by using Exchange Locata. It's a free online service that's really easy to use. Once you've registered you can upload details of your home and start searching for somewhere new to live! You can also use it to apply to swap your home and to keep track of your application.
There's other home swap sites you can use too, such as Homeswapper and House Exchange. On Facebook there are groups for housing association and council tenants wanting to swap homes, so it's a good idea to check these out too.
Once you've found somewhere you're interested in, you can arrange a visit. It's important to make sure that it's right for you and it's somewhere you'll enjoy living.
It's also good to check if the house is well maintained. Any repairs that need doing should be sorted before the other customer moves out. It's really important to double-check this because any work that's not finished will become your responsibility when you move in.  So check, check and check again!
And you'll also need to check that you can afford the new council tax, electric, gas and water bills. Some areas are more expensive than others!
We've put together a handy checklist of things to look at when you visit. 
If you're using Exchange Locata, you can apply to swap by filling in an application on the website. If you're not using Exchange Locata, you can fill in our form. You need to have found a home to swap before you fill in the form.
Once you've submitted your application, we've got 42 days to approve or decline the swap. Remember, the person you're swapping with also has to get permission from their landlord for the swap to take place.
Once we've got your application, we'll carry out some initial checks. We'll get in touch to let you know if we can continue with the application and to arrange a home visit.
We'll carry out some further checks. This will include a home visit by one of our team. They'll inspect your home and make a list of any repairs that are needing to be done before a swap can take place. You'll also receive a copy of a report from their visit.
We'll get in touch with you to let you know if the swap can go ahead. Sometimes we might agree to it, but only if certain conditions are met before the swap takes place. This might be something like clearing any rent arrears.
Here's some legal reasons why we wouldn't be able to agree to a swap:
You or the other customer have rent arrears – though the swap could go ahead if these are cleared
We've started eviction proceedings or the other customer is facing eviction
Your home's adapted for a person with special needs and nobody in the new customer's household has those needs 
The home you want to move to is bigger than you need
The home you want to move to is too small and would be overcrowded
If the swap's been given the green light, we'll arrange a moving date with you. Gas and electric safety checks will need to be completed on the day of the move.
Congratulations! You've done it, now you can settle into your perfect new home!
Ready to get the ball rolling? 
If you've found someone to swap homes with, you can fill out our handy home swap form to make it happen!
And, if you're interested in swapping homes but haven't found somewhere or someone that makes that possible, you can register your details on Exchange Locata.
Phew, that's a lot of information to take in! So, if you've got any questions or something just doesn't make sense, give us a call on 0345 366 4044.
Our swap my home form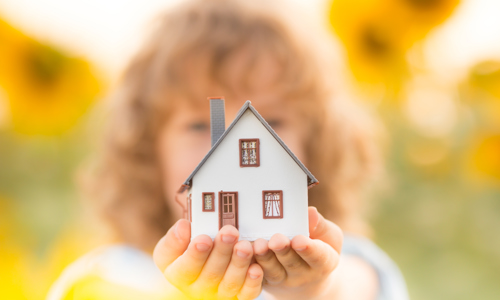 FAQs
Yes, there's a few reasons why the swap might be delayed. Things like outstanding repairs or owing rent are issues that need to be sorted out before the swap can happen.
Rent arrears have to be cleared before an exchange goes ahead.
One of our team will inspect your home. They'll check the condition of it and any outstanding repairs. You'll receive a copy of their report so you can see everything they've noticed during their visit. Repairs that are your responsibility must be completed before the new customer signs-up. 

Any repairs that haven't been completed will become the responsibility of the customer that's moving in. They'll sign a document called a disclaimer which will list the repairs that they're now responsible for.
You should inspect the property before you agree to move and again before the tenancy sign-up appointment. We'd recommend doing a thorough check using our mutual exchange checklist.
If you've got any concerns about the home, don't agree to move there. Any repairs which are the current tenant's responsibility will pass to you if they're not sorted before they move out.
Any exchange that's carried out without your landlord's permission could mean that you lose your home. You should never accept offers of a payment or a bribe to carry out an exchange. This is illegal and could lead to you losing your home.
This depends on your current Right to Buy status and the type of property you apply to move to. We'll let you know about any changes to your Right to Buy status during the application process. 
Yes, you can. The customer moving in must be in the right age range, which'll be either 55 plus or 60 plus, depending on the scheme.