How to rent a home with us
Renting with Yorkshire Housing
We've got a range of homes to suit different incomes and circumstances. Find out which type of rent is right for you and how to apply.
Find your local authority
Why choose Yorkshire Housing?
Renting a home with us will give you: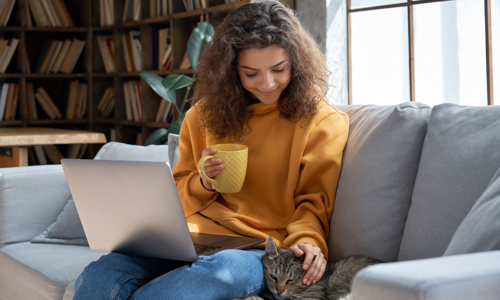 Frequently asked questions
You don't need to pay a deposit for a social rent home. But you'll need to pay your first month's rent up front.
If you're not sure if you qualify for social housing, head over to your local authority's website where they'll be able to tell you.
For properties we advertise on Rightmove, we shortlist based on how suitable you are for the home. We'll look at your income, your outgoings and your connection to the area. Don't worry, we'll talk to you about this before we book a viewing. We can also suggest other homes to you if we think there's one that would suit you better.
We're fair in our approach to how we allocate our homes. We offer most of our homes through the local authority Housing Needs Registers and work with your local authority to allocate homes through their eligibility and priority lists. You can find out more about how we let our homes in our allocations policy.
To rent some homes you must already live or work in the area or have close family living there. Local authorities sometimes use this criteria in popular areas or for new builds.
You'll need to apply through your local authority.  Make sure you explain why your home's no longer suitable so your local authority can get you into the right band. This is so you can then bid on homes that work better for you.
You can also swap your home with another Yorkshire Housing customer or social housing customer with a different housing association or local authority.
We'd only switch you to another home if there's an 'immediate harm to life'. An example of this would be if you were experiencing domestic abuse and couldn't safely look for another home.
If you've switched over to Universal Credit, help for paying for your housing is included and is called a housing payment. If you're still claiming housing benefit, then this is the payment that will go towards your housing costs.
Whether you claim benefits or not, we always do an affordability check before you view a home. This'll help you to understand how much rent you need to pay and what will be covered by benefits. 
We love pets! They're allowed in all our houses and bungalows and any home that's got its own separate entrance. They're not allowed in blocks of flats with communal entrances.
Get in touch!
Whether you've found a home you're interested in, or you've got more questions about applying, get in touch! Our friendly team are on hand to answer any questions you might have. Contact us