Our 'hub, home, roam' approach gives colleagues more freedom and flexibility to decide when, how and where they work.
Work is something you do, not somewhere you go. That's what our Chief Exec, Nick , says – and here's how it works. We don't have an office – or 'the o word' as we now say – instead, colleagues work from home, out in their communities, a nearby café, a park, or from our incredible hub in Leeds, The Place.
The days of being chained to a desk 9-5 are over. Our hub, home, roam approach is what gives us the flexibility to improve the services we offer to our customers and when we offer them, too. 'Hub, home, roam' is a hit with our colleagues as well. There's no more deciding between work and personal responsibilities. We can do both! 
We work flexibly, and that looks different to each person and each team. Of course, the reason we're here is to support our customers, so how we work has to fit around the business and customer needs. We find it works really well. The key is communication! 
Sound good? Check out our current jobs and join us!
Our hub, The Place
Our hub, The Place, is our zero-carbon workspace that colleagues can use when and how they like. It's in Leeds' innovation district, by Leeds Dock, and is a light and airy workspace for colleagues with spaces to collaborate or get your head down.
Rather than tell you all about it, have a look for yourself and check out our video below. And if you're not in Leeds, you can use our hub finder app to find somewhere close to where you are. We share workspace with other housing associations across Yorkshire and colleagues also find their own favourite spots to work from and add it to the app for others to see.
Find us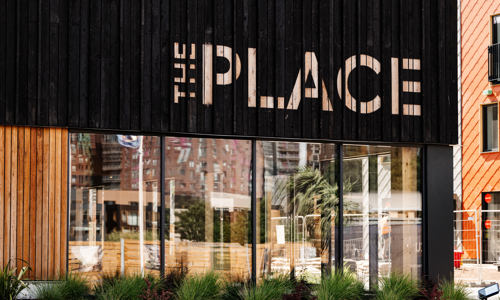 Home
You guessed it, this is you working from home! We've got a home working catalogue for you to order from too so that you can make your space work for you.
Kit yourself out with a new desk, comfy chair and even a SAD lamp for those dark winter days.
Roam
Roaming colleagues spend most of their time out and about supporting our customers across Yorkshire.
Depending on the role, this could be in customers' homes, one of our extra-care schemes, on the road in a Yorkshire Housing van, working from a local depot or in a café or hub.
But roam is for all of us too – you might start the day at home, check your messages on the way to a meeting on a train and then pop into The Place to end your day. We're an agile bunch, you see.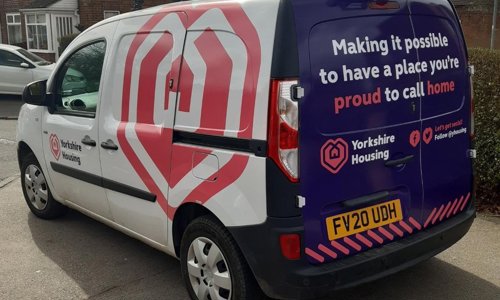 Our podcast: Raising the Roof
In this episode of Raising the Roof, we look at flexible working, the four-day week trial, Elon Musk's controversial email to employees and workplace wellbeing.
Our CEO and host Nick Atkin is joined by Jenny Hill, Founder and Director of Ingo Interiors, and Beckie Hart, Regional Director for Yorkshire and the Humber at The Confederation of British Industry (CBI).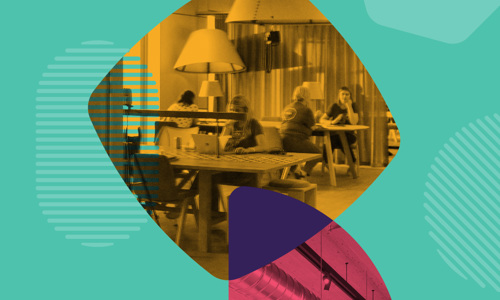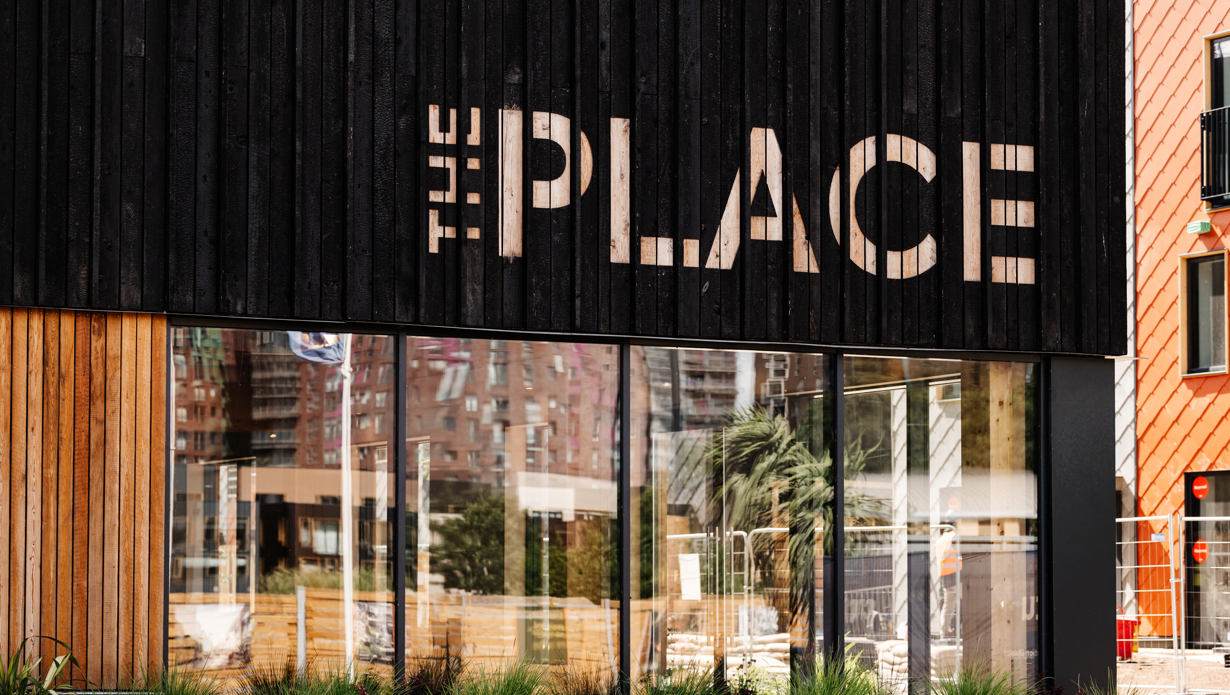 The Place, our zero-carbon workspace in Leeds' Innovation District.
What else have we got for you?
You'll have a better idea about how we get stuff done at Yorkshire Housing now.
Our approach to flexible working is often what really draws people to working for us, but that's not all – we've got fabulous perks, ways for you to keep growing in your role and we like to celebrate our colleagues' success too.