Ways to pay your rent
Find out how to pay your rent in a way that suits you – you can do it anytime, anywhere!
There's lots of different ways you can pay your rent, so just pick the one that suits you the best. We've explained them all below, but if you have any questions, just fill in the form at the bottom of the page or give us a call on 0345 366 4404.
The easiest way to pay so you don't have to think about it! You can have a direct debit set up to pay your rent directly from your bank account weekly, fortnightly, every four weeks or monthly. Call us on 0345 366 4404  to set up your direct debit.
Another easy way to pay! Just like direct debits, recurring payments mean you won't have to think about it every month. All we'll need is your card details and we'll handle the rest. Call us on 0345 366 4404 to get it set up.
Online:

 
Pay any time of day or night by debit or credit card on the Allpay website. Once you've registered, your details are saved for future payments. Simple! Watch our step-by-step video below to see how to use it.
 
Using the app:
Download the Allpay app to pay on your smartphone, anytime and anywhere. Download it from the 

Apple App Store,

 the Windows Phone Store and on Google Play and it will let you securely store payment reference numbers, bank details and payment amounts.
 

On the phone:


You can also use the Allpay automated phoneline to pay your rent. It's available whenever you are, you just need to make sure you have your debit/credit card and your 19-digit payment reference number to hand (not your 6-digit tenancy number).


Call 0345 366 4404 
Select 'option two – make a payment' 
Then 'option one' for the Allpay automated telephone payment line, it'll walk you through what you need to do.
You can set up a standing order to pay us directly from your bank. You should be able to do this from your banking app, or by calling your bank if you prefer. You should use your 6-digit tenancy number as your reference so we know who's paying us. 
Yorkshire Housing: Natwest (RBS)  
Sort Code:  56 00 54      
Account number:  00636452  
Reference: (this is where you put your 6-digit tenancy number) 
What does my rent go towards?
Your rent goes on a whole host of things. From repairs and home improvements, to reinvestment into new and existing homes, as well as the costs of providing our services.
How we set our rent
Check out our rent setting policy for more info about how we review and set our rents.
Paying rent on time 
Paying your rent on time is really important. If you let your rent become overdue, you'll go into arrears.  If you decide to pay monthly, you'll be paying your rent for the month ahead (so, the payment you make in June will be for July's rent).  The same goes for weekly payments, you'll be paying for the week ahead, so your account will always be in credit. 
What are service charges and how do they work?
If you pay a service charge for the home you live in, here's a useful guide on how it works.
How we set our service charges
For more info about how we work out our service charges, take a look at our service charge policy. 
Tenancy and money coaching services
If you need any help with your finances or anything to do with your tenancy, then our money and tenancy coaching team are here to help. We can help with questions and support relating to looking for work, training opportunities, managing your money, claiming benefits, looking after your home, and managing debt – we're only a phone call away!
Tenancy and money coaching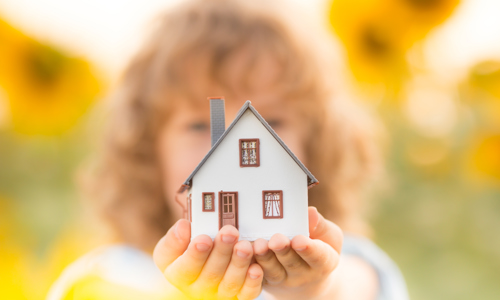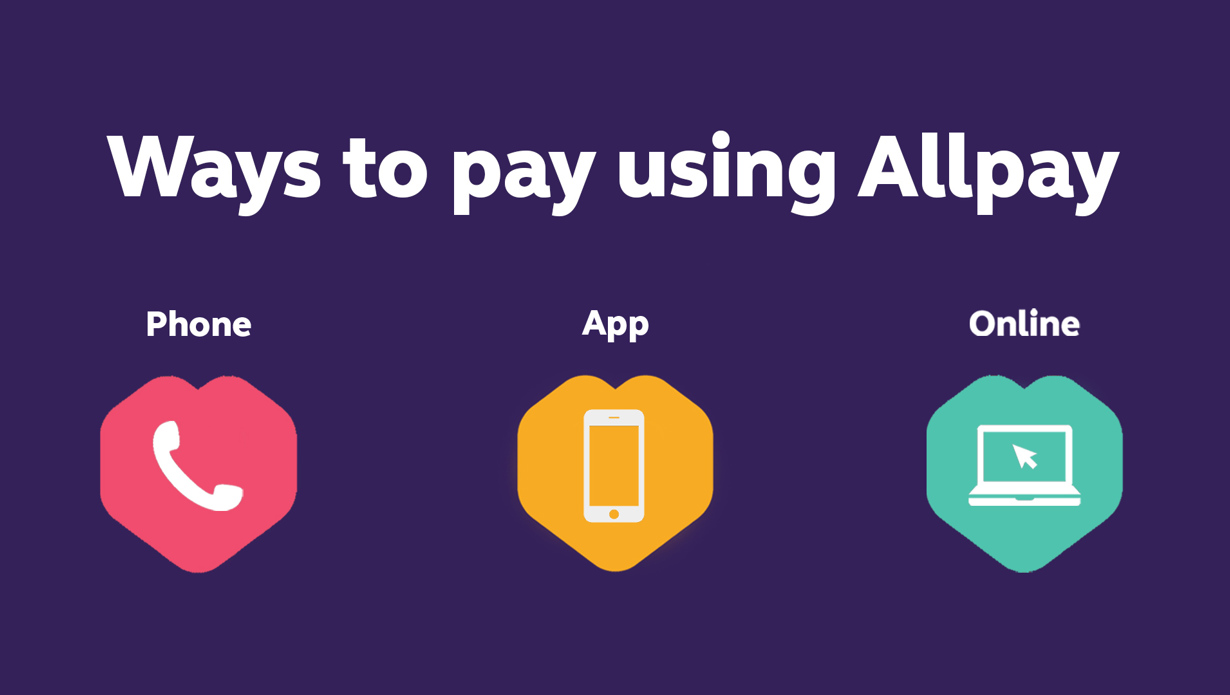 How to pay via Allpay
Need to talk to us about your rent? 
If you need help or want to talk about your rent payments, then our friendly team are here to help. Fill out the form below or give us a call on 0345 366 4404.