We're Yorkshire (Housing) and proud! Find out what it's like to be part of the Yorkshire Housing family, what jobs we've got available at the moment, how the recruitment process works and what makes us different. 
You spend a lot of your waking hours at work, so we want to give you a workplace where you can really be yourself, feel valued and feel like you've got opportunities to progress and develop, too. 
So, what makes a Yorkshire Housing job different? 
Our current vacancies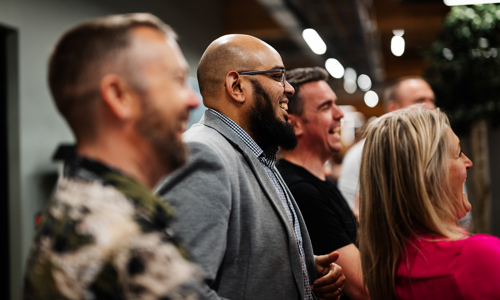 Who we are
We're Yorkshire by name and by nature. And we make it possible for people to have a place they're proud to call home, whether that's to rent or to buy. It's our people that make that happen.
Flexibility, made clear
We want you to have the best work life balance you can in your role. For our colleagues, work is something you do not somewhere you go.  
Us in 21 words
We want to be one of the UK's most innovative, forward-thinking housing associations. And it's our people that make that happen.
Get to know some of our colleagues from across the business
Our colleagues are amazing! Their diverse set of skills and abilities that they bring to work each day is what makes Yorkshire Housing such a special place to be. 
We love highlighting the contributions of our colleagues and would love for you to get to know them better.
Meet the team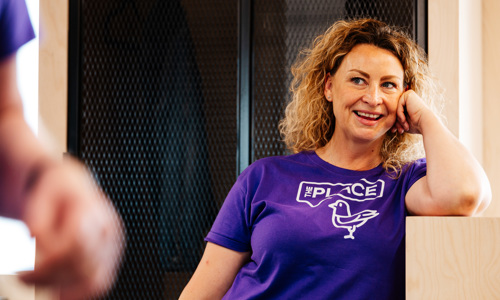 Not what you're looking for?
This page is all about our careers, culture and life as a colleague at Yorkshire Housing.
We're also really big on growing our own when it comes to our people, so if you're looking for more details on our apprenticeship programme, click the link to the right.
You can also keep up to date with what we're up to on our LinkedIn page.
Our recruitment process
We get that your next career move is an important one so we like our recruitment process to be a two-way street. We love answering all your questions so that you can decide if Yorkshire Housing and the role you're applying for is right for you too. 
Step 1: You'll put in your application!
Step 2: Our recruitment team and the manager of the role you've applied for will shortlist the applications.
Step 3: First stage interview this could be on Teams, on the phone or in person (we usually use Teams for this bit).
Step 4: Second stage interview. FYI, we don't always have a second stage interview but if we do we'll normally do these face-to-face at our hub in Leeds, in one of our depots or another location.
Step 5: We make a decision and offer the job if you've been successful.
FAQs
It's really easy. For most of our jobs you'll need to upload a CV along with a supporting statement where you can tell us a bit more about yourself and why you're applying. Usually there'll be a couple of short questions to answer and we'll ask you to fill in an equal monitoring form too (equality, diversity and inclusion is really important to us).
If a job catches your eye just follow the advert link, have a read of the full ad and documents then enter your email and click 'apply'! You'll have to set up an account (it's quick and easy to do) and then you're good to go.
Here's a handy link to our current job ops
We try to keep it as quick and easy as possible but it really does depend on the role. We'll usually include a closing date on the advert and interviews tend to be the week after the closing date.
Keep an eye out for a call or email from us as sometimes we'll invite people to interview before the closing date if your application really impresses us!
The advert will usually give you a closing date for the role and we tend to hold interviews the week after, so you'll hear shortly after the closing date. If you've done a first stage interview you'll be told then what the next steps look like. 
At application stage we can't offer feedback as we get a lot of interest in each role. If you've had an interview, then we'll always let you know the decision and can offer specific feedback if you would like.
We've been doing this for a while now so we've got a structure that works well for everyone. We always try and make sure it's as relaxed as possible so that you can be yourself and showcase your skills. If you need us to make any reasonable adjustments at interview stage, please let our friendly recruitment team know or even pop this on your application form. Knowing what to expect should help you feel more comfortable so here's an overview of how we run things:
First off, it's hellos and a bit about the role you've applied for and Yorkshire Housing as a company.
We'll then talk you through the structure of the interview. If you've been asked to prep some work we'll usually ask you about this first, then we'll head into our questions for you. Remember, it is a two-way street, you're there to check us out too – so it's over to you if you have any questions for us.
Finally, we'll go through next steps with you and that'll be the end of the interview. If your interview is at our hub, The Place, we'll take you for a look around, and you might meet a few of our people along the way.
We do! We've had over 120 apprentices since we started our programme. Find out more about being an apprentice and our vacancies here.
Apprenticeships
Please just let us know on recruitment@yorkshirehousing.co.uk and we'll always try and support you as best as we can. We're always looking for possible barriers in our recruitment process, and ways we can break them down. We're open to talking through options to allow you to show us what you're made of!
Yes, you can! You just need to create an account and you can register your interest once you've done that. 
Register for job alerts
Keep up to date with what we're up to
We wouldn't be anywhere without our people.
We want to attract and keep the best people, people like you! We've covered our current job openings for your next career step, what life is like as a colleague at Yorkshire Housing and how we recruit.
Keep up to date with new vacancies by registering your interest or following us on social.