We always want to give the best service we can to our customers. And one of the ways we do that is by choosing the best suppliers and partners to work with.
If you want to work with us, this page will tell you everything you need to know. That includes how you can apply to become a supplier with Yorkshire Housing, when our contracts renew and which framework providers we work with.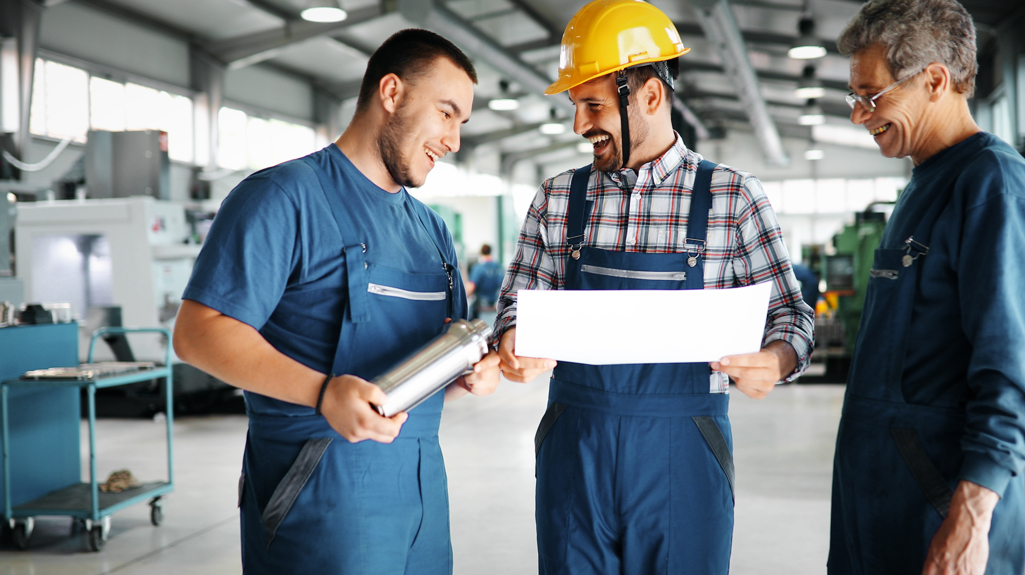 Want to become a supplier?
We procure around £100m each year across a range of goods, works and services from the suppliers we work with.
We work with different types and sizes of businesses – from SMEs to national companies and cover everything from door and window installation to pens and paper.
The information below should cover everything you need to know, but if you've got any questions use our contact form to get in touch.
Our procurement pipeline can be seen on this document, if there's a contract that appeals to you – drop us a line.
What kind of goods, works and services do you work with suppliers to deliver?
The good news is we work with suppliers covering a huge range of goods, works and services. Some examples include:
Repair and construction materials
Utilities
Ground maintenance
Cleaning
Office supplies
Waste management
Professional services and transport
We've also got a large investment programme covering building schemes, computers, communications and other IT equipment.
Financial thresholds
Minimum number to be invited: One written quotation (but more than one quote recommended)
Minimum number to be invited:Minimum three returned comparable written quotations
Minimum number to be invited: Minimum 3 returned tenders
Public contract regulations tender thresholds
How do you carry out procurement?
If you're interested in working with us you can register by emailing us, at any time. You'll get a notification for relevant tenders when we post them so you don't have to keep checking back.
This overview of our procurement process will show you how we work in more detail, and if you've got any questions you can contact us too.
We also work with different frameworks, you can find them in the drop-down below.
What frameworks do you work with?
I'm a potential supplier, what will you need from me?
The procurement frameworks will take you through any specifics we need for each tender. In general, we expect from you what we expect from ourselves – to give our customers the best service possible. You'll need to take ownership and responsibility for the work you do and have a positive, can-do approach.
You'll need to have some standard levels of insurance cover:
Employers' liability £5m
Public liability £2m
Professional indemnity (if applicable) £1m
Your company will also have to:
Comply with the statutory obligations under the Equality Act 2010
Comply with the duties imposed by the Health and Safety at Work Act 1974
Comply with any other relevant legislation, in particular the duty of care (not only to your own employees but to other people such as Yorkshire Housing representatives and members of the public)
Comply with GDPR regulations where appropriate
Our supply chain must also not include the use of:
Child labour
Slavery, forced, bonded or involuntary labour
Human trafficking and exploitation
It's really important to us at Yorkshire Housing that we have a positive impact on the working conditions of the people who're working for us, whether that's directly or indirectly. And we expect our suppliers and contractors to share that vision too.
Is there anything that would stop us being a supplier for Yorkshire Housing?
Your company wouldn't be able to work with us if it:
Is in a state of bankruptcy, insolvency winding up, administration, receivership, composition with creditors or any equivalent state, or subject to relevant proceedings
Has been convicted of a criminal offence related to its business or professional conduct
Has committed an act of grave misconduct in the course of business
Is guilty of serious misrepresentation in supplying information required by Yorkshire Housing
Is not in possession of a licence to trade or not a member of the appropriate body where the law requires it.
How do you decide which supplier to appoint?
We either use a price-only or value-for-money assessment to identify the supplier/s who'll provide the best solution.
A price-only assessment is usually used for low-priced, uncomplicated tenders based on tight input specification and is evaluated solely on price.
A value-for-money assessment (detailed as Most Economically Advantageous Tender in Public Contract Regulations) is based on a balanced review of quality and price.
A financial assessment of all bidders is undertaken on all tenders, where appropriate.
Our tender evaluation is strictly controlled and conducted objectively and impartially. The criteria types, groups and weightings will vary depending on the circumstances, you'll find details of these in the tender documents.
During this process we may ask shortlisted bidders to give samples and/or demonstrate their products or services, and we may interview bidders too.
If you're already a supplier for Yorkshire Housing and need to find your contact for the finance team, just check your invoice or get in touch with your contact at Yorkshire Housing and they'll be able to help you. Our payment terms are 30 days and you can find more information on your contract.
Handy information
Before deciding whether you'd like to work with us, you might want to see some of our policies and learn a bit more about us to see if our business fits with yours.
If there's something you can't find that you'd like to know, you can get in touch with us.