When you start a new job, the culture of where you work is as important as the role itself. You'll want to know that it's supportive, inclusive and a place where you can be yourself, and grow and learn too.
Our culture is based on trust, we're big on treating each other as equals and being clear with what we expect from each other. Personal accountability fuels what we do and runs through every team in Yorkshire Housing.
We like to think of ourselves as a Yorkshire Housing family and we've got some family values that help us be the best we can be, for our customers and for each other. We see them in action all the time, and we celebrate that with our 'Best of Yorkshire awards'.
Do the right thing, not the easy thing
Be honest and open
Do what you say
Think differently
Ask questions
Keep learning
Own it
Do it
Be empowered 
Do things that matter
Deliver results
Show pride and passion
Enjoy work
Be yourself
Stay connected
Our colleagues have also formed some groups that you can join, or you can just rock up to the fab events they put on. Find out more about them below.
Equality, diversity and inclusion group
You spend your best waking hours at work so it's really important that you can show up being yourself. Only you are the best at being you, after all!
If you're passionate about making sure that everyone can come to work being who they want to be then you might want to join our ED&I group and support our work to be a more diverse and more inclusive place to work. After all, wouldn't it be boring if we were all the same? We think that difference makes us stronger, and we celebrate our diversity whenever we get the chance.
The group is an open and safe space where you can chat about equality issues (no matter how big or small) and put on events for colleagues like our monthly 'let's talk about' sessions that cover everything from neurodiversity and LGBTQ+ pride, to Black History and the menopause.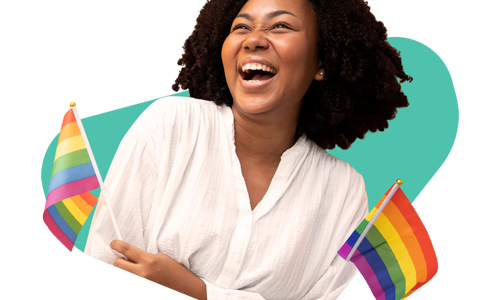 Wellbeing group
The wellbeing group is full of colleagues who're passionate about wellbeing in all areas – physical, mental, financial and social. They meet every month to plan the activities we've got going on for colleagues and play a crucial role in helping to shape our colleague wellbeing support.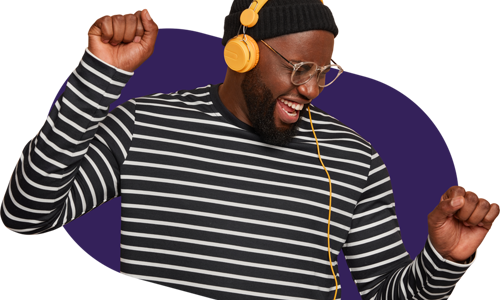 Embrace network
The Embrace network is a safe space for colleagues from ethnically diverse backgrounds to come together and share their own stories, experiences, concerns and views. They're big on celebrating the power of diversity and are committed to taking real action as leaders of change.
Social squad
The social squad plan our social calendar, they live and breathe our 'have fun' value and make sure we do too! Anyone can join and colleagues across the business help them come up with some great ideas like recreating favourite game shows, a real life sports day and baking competitions. It's time to down tools and have a laugh!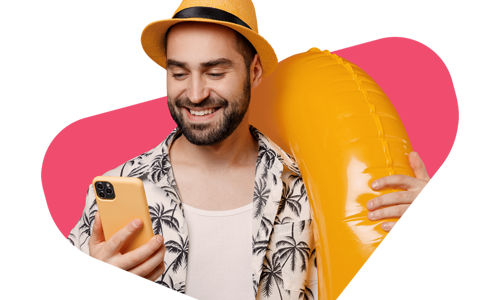 Colleague forum
A group to help make Yorkshire Housing an even better place to work! It's a space to get your thoughts, problems and ideas straight to the ears of the leadership team. You'll have your voice and opinions heard, and help shape and influence what it's like to work here. This diverse group really makes things happen, and you could join them!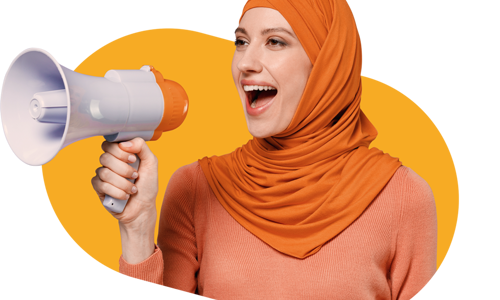 Charity of the year
Each year, we vote for our charity of the year from a list of amazing causes nominated by colleagues. We plan events and challenges to help us meet our annual fundraising target. This is a great way to make a difference in our local communities and unite our colleagues behind an inspiring cause. This year our charity of the year is Andy's Man Club, keep up to date with how we're raising money on Twitter and LinkedIn, and in our blogs.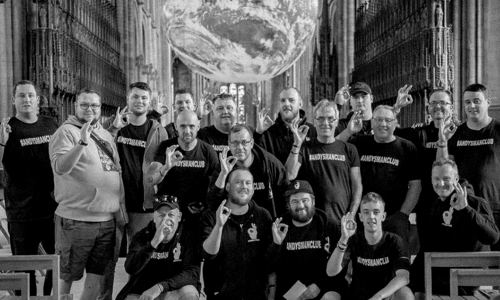 What else have we got for you?
You'll have a better idea about what life at Yorkshire Housing is like now but that's not all you need to know! Find out more about our perks, development opportunities and our wellbeing offering.
Check out our current job vacancies to join us!