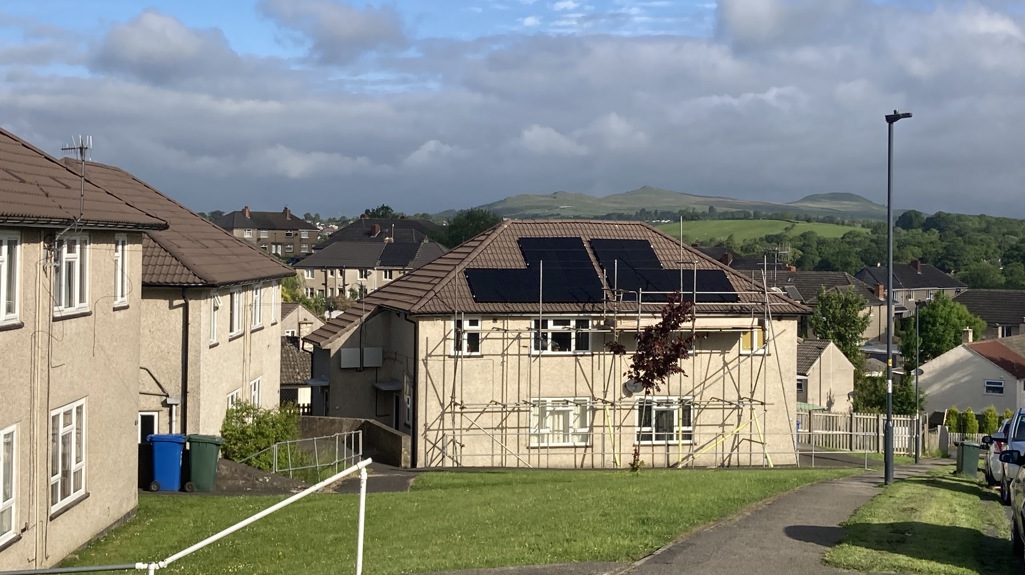 Solar panels being fitted to a house in Craven
As our customers, you're at the heart of Yorkshire Housing so it's important that your voices are heard. That's why we encourage you to get involved. Being part of our homes and environment group means you can influence what we do and be with us on our journey to achieving net zero.
Joining the homes and environment group
If you want to be involved in shaping how we tackle climate change, why not join the homes and environment group?
The group gets together four times a year. They use these meetings to look over our climate change strategy and compare it to the progress we're making - and if there's things we need to be working harder on, they tell us that too! And, because our members are based all over Yorkshire, our meetings take place online.
The group focuses on how we can work more sustainably and do things differently to meet the government's net zero recommendations.
By joining the group, you'll have the chance to:
Have a real influence on our climate change agenda
Help us shape our journey to net zero
Gain new skills, knowledge and experience to boost your CV
Meet new people, make new friends and boost your confidence
"The homes and environment group is a great opportunity for customers to get involved with Yorkshire Housing on what they're doing to tackle the climate crisis and support the journey to net zero. In meetings we receive project updates, find out more about Yorkshire Housing's long term ambitions, and help shape the work they're doing to tackle climate crisis. It's a really important issue for us all and the climate change working group is a great way to have your say."
– Steve Mackenzie, homes and environment champion and CVRC committee member.
How to get involved
If you'd like to join the homes and environment group, or find out more about it, we'd love to hear from you! Anyone who's a Yorkshire Housing customer and is passionate about making a change is welcome to join.
Just fill out our get involved form or drop us a line at customerengagement@yorkshirehousing.co.uk. We'll add you to our mailing list for updates and dates for our future meetings so you can attend if you're free. 
There's also lots of other ways to get involved and make an impact at Yorkshire Housing. We're always looking at how we can improve our services, so your voice really matters to us. Find out more about joining our Complaints Forum, our Customer Voice and Review Committee or the Your Voice Matters group.