You might be able to get some help if you're struggling to afford food, public transport and other essentials.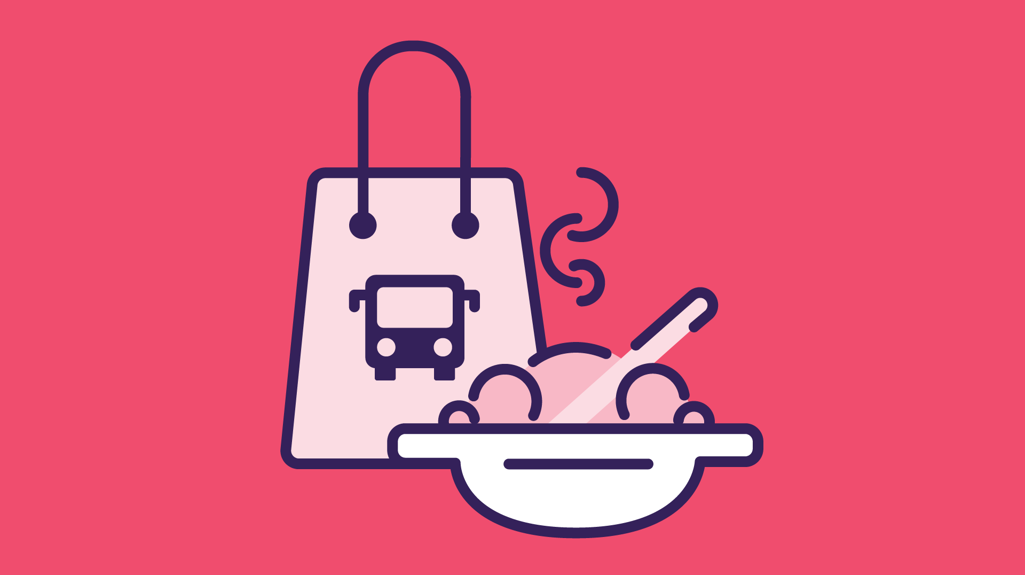 Food banks
If you're struggling with the cost of food, there's help available. You can search for your nearest food bank on The Trussell Trust's website. You can also contact your tenancy or money coach who can refer you to a local food bank.
Join a pantry
For a small weekly subscription of around £3.50, members can select at least 10 things from a wide selection of groceries. Find your local pantry here.
Help to buy food and milk
You could get help to buy milk, fruit, and vegetables if you're at least 10 weeks pregnant or have a child under the age of four. If you're eligible, you'll be sent a Healthy Start card with money on it that you can use in some UK shops. Find out more about Healthy Start here.
Cooking on a budget
Serve up wholesome meals on a budget with these recipe ideas:
Feed your family for less - Eat Smart Sheffield
Second-hand or free household items and more
If you need to furnish your home, replace an appliance or get some clothing? You might be able to pick up a second-hand item or something for free on the following websites:
You can also see what your local charity shops have to offer. Find your nearest charity shops. Remember to stay scam aware with these top tips from Action Fraud.
Discounts and voucher codes
Search for money-off codes for supermarkets, clothing shops and more on websites like MyVouchercodes.
Moneysavingexpert.com regularly post the latest deals they find, so it's worth signing up for their alerts too.
Approved Food sell a selection of clearance food and drink at discount prices. Their items are near or past their 'best before' date but are still good enough to eat or drink.
Your own transport
To search for the cheapest filling stations in your area, head to petrolprices.com or Confused.com.
And don't forget to make sure you're getting the best deal on your car insurance and breakdown cover. MoneySavingExpert.com have some great guides on cheap breakdown cover, multicar insurance and more.
Public transport costs
There's help available if you use public transport, such as free bus passes and money off train tickets. Check your eligibility for help with transport costs.
Job Centre Plus Travel Discount Card
You could get 50% off selected rail tickets with a Job Centre Plus Travel Discount Card,  You'll be eligible for one of these if you're unemployed and have been claiming Jobseekers Allowance or Universal Credit for 3-9 months if you're aged 18-24 or 3-12 months if you're over 25. Other benefit claimants may receive a Jobcentre Plus Travel Discount Card from 3 months of their claim and if they're actively engaged with a Jobcentre Plus adviser. Contact your local Job Centre Plus for details.
More info
Click on these links for more information to help you through the cost of living crisis.