Why is gas safety important?
When a gas appliance isn't working as it should, you could be at risk of carbon monoxide poisoning, which kills around 30-40 people in the UK every year.  There's also the risk of gas leaks, which can cause dangerous explosions. That's why by law we must inspect any gas appliances in your home every 12 months, even if you don't use them.
How will I know when my gas safety check is due?
Ten days before your gas safety check is due, you'll get a letter telling you when one of our Gas Safe Registered engineers will visit. If the date or time don't work for you, call us on 0113 825 6500 to reschedule the visit.
Gas safety checks take about an hour and are normally done between 8:30am and 5pm, Monday to Friday. We're happy to work around you if you've got a school run, for example — just let us know if that's the case. Some of you told us you'd like us to do checks outside of these hours, so we offer limited weekend and evening visits too.
What happens during these visits?
We'll inspect any gas fittings we've installed, your gas cooker and any gas appliances you own that are fitted to the chimney. We'll check your smoke and carbon monoxide alarms too.
What happens if a gas appliance fails the safety check?
If a gas appliance fails the check, our gas engineers will repair or replace the faulty appliance if it belongs to us. We'll update your Landlord's Gas Safety Record with details of any repairs we've done.
If one of your own appliances or fittings is faulty, we'll disconnect it and ask you to get help from a qualified Gas Safe Registered installer. We do this because it's an offence for you to use it and for us to allow you to.
Your tenancy agreement says you must let us into your home for these checks. If you keep refusing entry, we'll apply to the court for an injunction so we can enter your home to inspect any gas appliances and keep you safe.
Our gas engineers are on the Gas Safe Register, which means they can do gas work legally, and they wear a Yorkshire Housing uniform. If you're worried a gas engineer isn't who they say they are, please call our customer experience team on 0345 366 4404.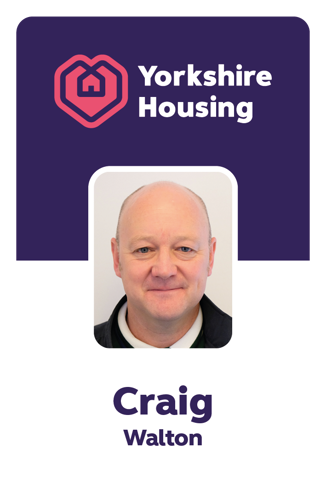 If you'd like to start using gas, give us a call on 0113 825 6500 when you've added credit to your meter. We'll arrange a service and un-cap your meter for you.
If you think you can smell gas make sure you do the following immediately:
Turn off the gas supply at the meter
Open windows and doors
Put out any naked flames
Don't use electrical switches
Call the National Grid on 0800 111 999