While volunteering is something you do by giving up some of your time, there's a misconception that you get nothing in return. That couldn't be further from the truth!  
In this blog we hear from Rachel Neale, our Volunteer Development Officer about the huge different volunteering can have on not only the community but also the individual.
As a charitable housing association, we rely on the support of volunteers from our local communities. They all make sure our services are local, community led and reflect what our customers want to see in their neighbourhoods. And they tell us all about the new skills and experience they pick up whilst in their roles!
But don't just take our word for it!  Sarah's one of our newest volunteers who joined us in July 2023 and already volunteering is having a huge impact on her and the residents she supports.
Sarah's one of our customers and has always been passionate about art and drawing.  So, we created a role specifically for her and she now runs weekly art sessions at our Rainbow Lane Community Centre in Malton, North Yorkshire.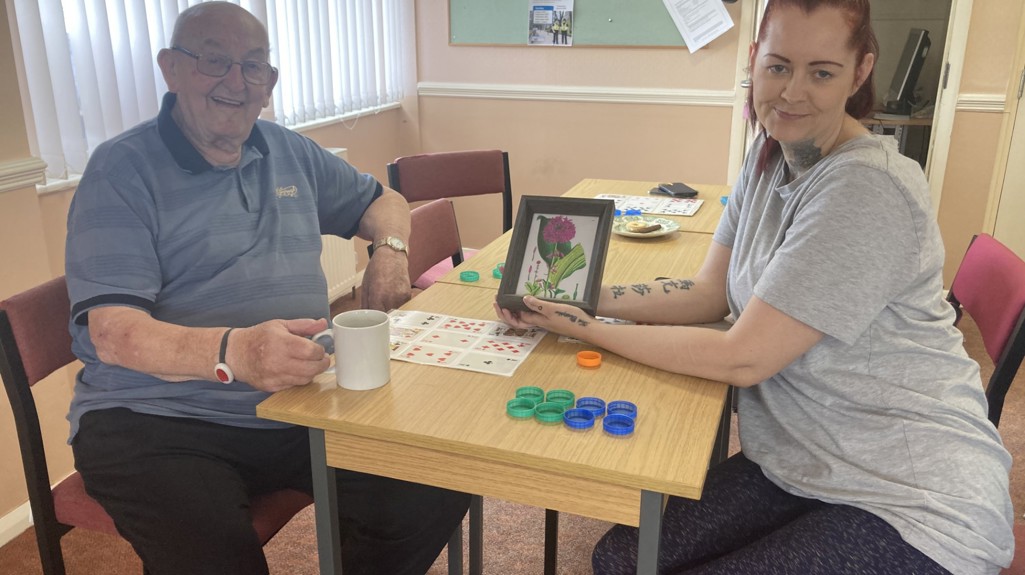 Sarah with the lovely customer who created this beautiful piece of art for her!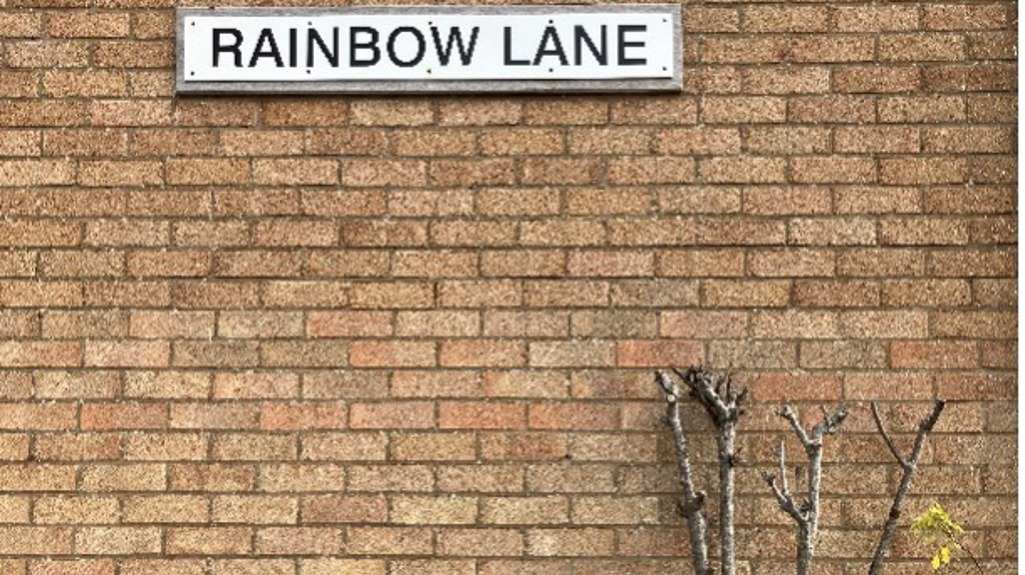 Sarah volunteers at Rainbow Lane in Malton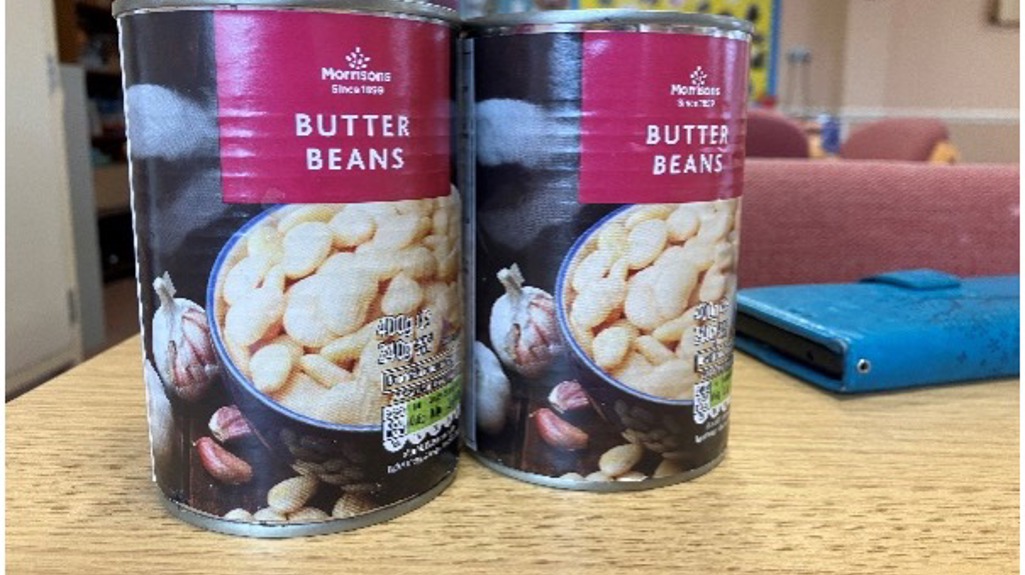 The infamous tins of butter beans that were up for grabs for the runner up in the game of Hoy!
She's made such an impression on the residents already, one of them even donated a framed picture he'd made at home as a prize for their weekly Hoy! Game as he knew she'd love it. Luckily she won the game so could take home her prize (an easy decision over a tin of Morrisons butter beans for the runner up!).
Sarah got into volunteering, in her words to "get a social life!" but was pretty nervous to begin with. With the support and encouragement from Jennie our Community Independence Officer, she's excelled and it's like she's always been part of the team. She's already thinking of new activities and sessions she could run, and we've given her a tablet too to help her plan the art sessions and look for new ideas online.
Our Employment and Skills Specialist (also called Sarah!) supported her with ways she could expand her skills for her CV, where she could take her art in the future and how to go about setting up her own business!
In the few short months Sarah's been with us as a volunteer we've seen her confidence grow, and she regularly talks about how volunteering has helped to improve her life.  We're so lucky to have her onboard!
But volunteer work comes in all shapes and forms too. You might've been along to an event in one of our community centres that was run by volunteers.  Or maybe you bought a cake (or two!) from a community stall that was baked or donated by a volunteer. Or you met a volunteer running a digital support session, bingo, exercise classes, arts and crafts, or spotted someone out litter picking. They're all our wonderful volunteers!
And they're not all Yorkshire Housing customers either, anyone who wants to help share their skills and interests can volunteer.
There's lots of reasons why you might want to volunteer, and we're always looking for volunteers to join our team and bring fresh ideas. So, if you can relate to any of these, get in touch with us for a chat:
There's an activity you'd like to see in your community
You've a specific skill you think would be useful to others and you want to share
You spotted a vacancy on our website and want to find out more and apply
You know you want to get involved, but you're not sure where to start
You don't have to volunteer all day, every day.  You might only have an hour spare once a week after work, in between school runs or looking after family members. And that's ok! We can look at creating a role based on what you'd like to do in your community and work it around your time commitments. As Yorkshire Housing's Volunteer Development Officer, I'm always happy to talk about anything volunteer related if you've got questions. Just drop an email through to volunteering@yorkshirehousing.co.uk and I'll get back to you.
It should always be your choice to offer your time, skills and experience for free, and there's a whole host of benefits to anyone who does choose to get involved. Not only can you spend your time helping others and the community you live in, volunteering can help your own wellbeing and health by giving you a sense of purpose. Our volunteers often say how contributing to a worthwhile cause and helping others gives them a boost too.
We also offer specific training, access to volunteer social and celebration events, on-going support and cover travel expenses for our volunteers too.
Volunteering can give you references for job applications, build on your skills and help you learn new ones, improve your confidence or open the door to employment areas you'd never thought of before.