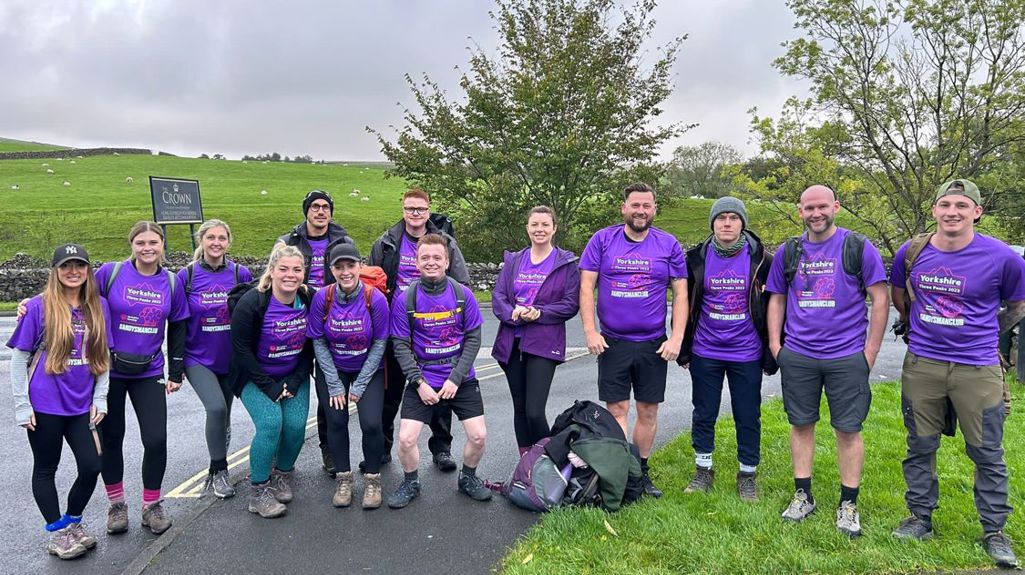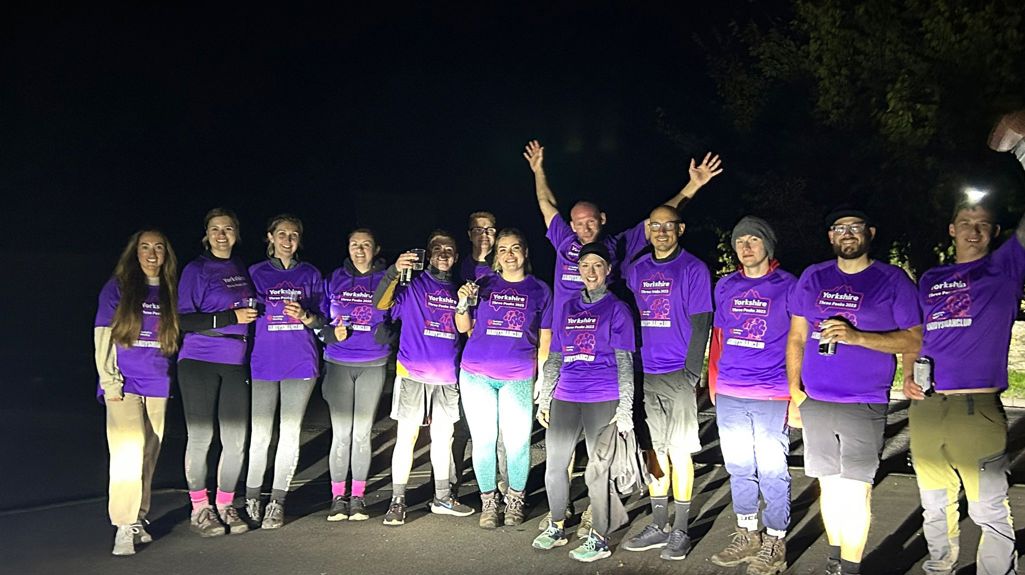 A team of 13 colleagues took on the formidable challenge, completing three of Yorkshire's tallest peaks in under 12 hours. It's all part of our ongoing effort to raise money for our chosen Charity of the Year, Andy's Man Club.  
The Yorkshire 3 Peaks Challenge saw the team top three iconic peaks: Pen-y-ghent, Whernside, and Ingleborough, covering 24 miles and tackling a 5,000 feet uphill battle.  
Each year, we select a "charity of the year" to focus our fundraising efforts on. This year, colleagues voted for Andy's Man Club, recognising the critical role the charity plays in addressing mental health challenges in Yorkshire and across the UK. Our goal is to raise as much money as we can for the charity from April 2022 to March 2023, with Yorkshire Housing matching up to £15,000.
Andy's Man Club provides a safe and supportive place for men to talk openly about their mental health and seek help without fear of being judged. The money raised by Yorkshire Housing's colleagues will go towards expanding the reach of the service, potentially saving lives, and making a lasting positive impact on people's mental well-being. 
We've already managed to raise over £7,000 through a combination of individual and collective fundraising efforts such as the Leeds Dock Dragon Boat Race and the Swarcliffe walking challenge. But, despite this big achievement so far, there's still a journey ahead to reach our target. If you'd like to support our efforts, you can do so via our Just Giving page. Thank you! 
The challenge was due to take place on Friday 8 September, but was pushed back to Friday 29 September, because of the weather. 
Christina Coates, our learning and organisation development partner, took part and said: 
"I was excited but nervous to take on this challenge as it's something I've never done before, but as a team we really supported and cheered each other on. Other colleagues met us with snacks and drinks too - and that was a huge help!
"The weather was VERY windy and rainy, especially at the top so the views weren't great - but it was a fantastic experience. 
"The challenge stands as a reminder of what can be achieved when people come together for a shared purpose. Mental health is something close to many hearts and we're determined to make a meaningful impact through our partnership with Andy's Man Club."
We've got some more exciting fundraising events coming up after this one too – including a quiz night and a 5-aside football tournament. We won't stop until we reach the end goal! 
To keep up to date with our challenges – make sure you're following us on X (Twitter)!