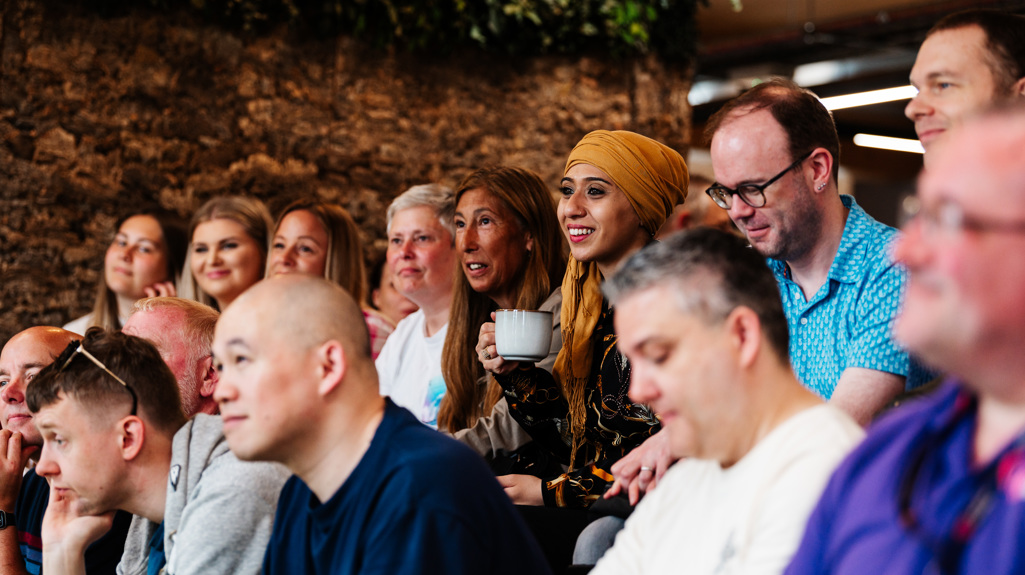 What better way to celebrate International Women's Day than to announce we now have zero gender pay gap! 
We've published our latest gender and ethnicity pay gap data which shows that women at Yorkshire Housing are now earning slightly more than men. That's because we have more women in senior roles now than we did this time last year. Overall, 47% of our workforce are women.  
Our 0% median gender pay gap is well below the national average of 14.9% in 2022. 
We've also maintained our position of having no difference between the hourly rates of pay of ethnically diverse colleagues to others, however we do have a gap between average earnings overall which reflects the need for more diversity across senior roles. 
Nina Evison, director of people and culture said: "I'm really pleased that we now have a zero gender pay gap and we have so many talented women in senior roles. However, we know we need to do more to attract and develop ethnically diverse leaders and we're working with our peers across the Yorkshire and Humber region to find new ways to address this.  
"We know that a workplace that more accurately reflects the communities we are here to serve is better for our people and our customers.  
"We want to create a workplace culture where everyone feels welcome and included. Our latest colleague survey results show that we're well on our way to achieving this with 81% telling us they feel included as part of Yorkshire Housing and 88% telling us they can be themselves at work. 
"We are committed to creating and nurturing an inclusive and diverse workforce, doing what's right for our colleagues, and supporting people to achieve their potential." 
Here's a few things we're doing as part of our drive to become a more inclusive employer: 
Most of our colleagues have agile, flexible contracts that give them the freedom to choose how, where and when they work.

 

We've invested more in technology so our colleagues can balance work with their home lives.

 

We recruit people who share our values and will add to our culture, and we use inclusive selection methods that give all candidates the opportunity to show us their potential.

 

We have 13 very passionate ED&I champions across the business who promote equality, raise awareness and support their teams to be more inclusive.

 

We've set up a growing network of colleague-led diversity networks who play a key role in delivering and influencing our ED&I strategy.

 

We've delivered tailored Inclusive Management training to all Yorkshire Housing managers.

 

We're working closely with the Housing Diversity Network and other external ED&I specialists to learn from the experts and understand best practice inside and outside of our sector.